Brochures - People Counters
Video Demonstration
Contact for pricing
Our battery-powered Wireless LoRaWAN® (Long Range) People Counting solution offers a reliable, user-friendly, and affordable people counter solution that provides valuable insights and footfall traffic analytics to organisations. LoRaWAN is a Low Power, Wide Area (LPWA) networking protocol designed to wirelessly connect battery-operated IoT sensors over long distances.
Our Wireless LoRaWAN People Counters solve a variety of traffic monitoring challenges for all types of environments including office buildings, retail stores, libraries, public toilets, footpaths and leisure centres, with models available for both indoor and outdoor use. It is ideal for environments where you need a battery-powered solution that can transmit data across longer distances than wireless LAN or 3G/4G networks.
The people counters have 2 sensors, a transmitter and receiver, which are positioned across an entrance (max 8 metres) that generates an infrared beam that is broken by people passing through, and provides separate counts for both "In" and "Out". It features connection to a LoRaWAN network to deliver accurate hourly data to your LoRaWAN data broker and to use your IoT platform to analyse people counter traffic on a hourly/daily/weekly/monthly/yearly basis. 
One of the key features of our LoRaWAN People Counters is the choice to push the traffic data to either the EvolvePlus Reporting & Analytics platform or to your own reporting platform. For an example of how organisations can push JSON data from the LoRaWAN People Counters using HTTP Integration within The Things Network community edition you can refer to the linked article.
General Features
Easy installation
Long battery life (AA Batteries)
Distortion indication
ENI: Enhanced Noise Immunity
Remote data viewing
Exceptional after sales support
1 Year Warranty
No ongoing costs (excluding optional Cloud or LoRaWAN network access)
Optional Extras:
Weatherproof Casing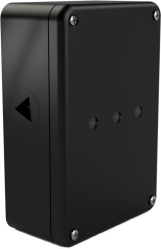 A custom designed weatherproof casing is available for purchase with our LoRaWAN People counters. Molded from the finest commercial grade plastic, the weatherproof and dust-proof case is is designed to withstand the harshest outdoor elements whilst providing superior tamper-proof security to the LoRaWAN counter sensors. (available in a two piece set).

Make Inquiry
Mounting Brackets
Mounting brackets for People Counters
LoRaWAN people counters include a mounting plate as part of the product design for easy installation on indoor flat surfaces. The following are a list of optional mounting brackets that can be purchased for LoRaWAN People Counters (excluding the Weatherproof Casing)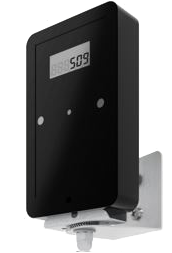 Metal Rotational Bracket (x2)
The versatility of the pivoting door sensor holder makes fitting simple in entrances where the mounting location may not be at right angles. These brackets are also provided in a black finish and supplied as a set of two.

Make Inquiry
Polycarbonate Angular Bracket (x2)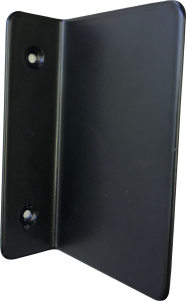 Suitable for door/frame mounting. Use when fixing the people counters flush against a wall is not possible. This heavy duty bracket also protects your counters from getting knocked out of alignment. These brackets are supplied as a set of two.

Make Inquiry
IMMOTION™ Cloud Hosting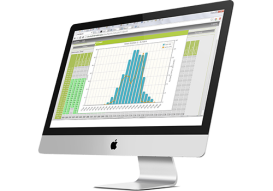 EvolvePlus provides IMMOTION™ on a hosted turnkey cloud solution, leaving you free to focus on what you do best without the burden of ensuring the IMMOTION™ application is stable, maintained, and secure.
Our cloud solution is run on Amazon's secure and scalable AWS platform based out of Sydney Australia for optimal speed and performance.

Contact for pricing
Related Articles